We won, again! Gadget Review once again awarded GIDDI with the 2022 Best Overall and Best Value Prostate Massager. The competition was tough as ever! So we're very proud to have been awarded in these two prestigious categories. We've always known GIDDI has the best prostate massager, but now it's official.
Checkout Gadget Review's In-Depth Buyer's Guide for Best Prostate Massagers to learn more and see how Thor and Tomo beat the competition.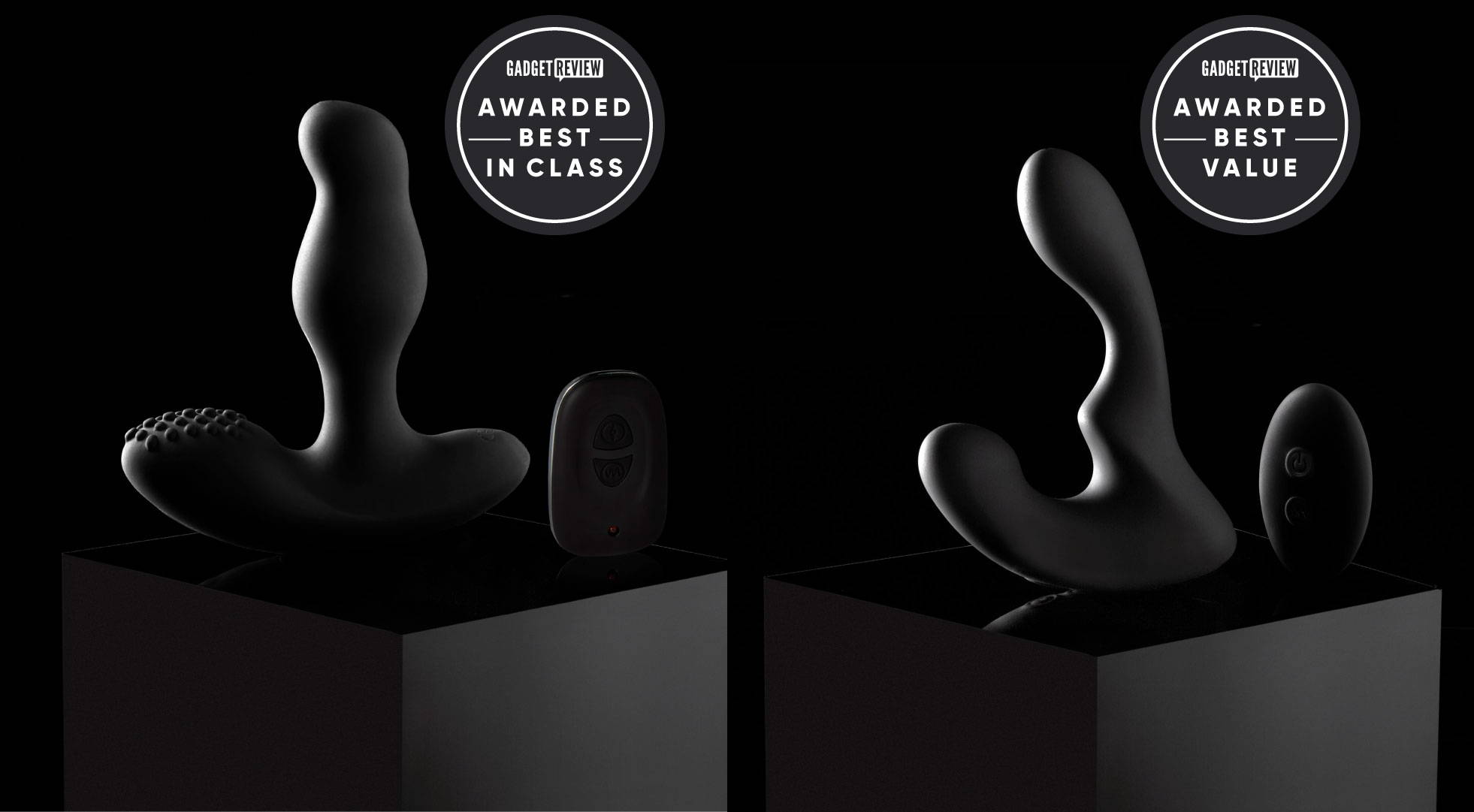 After spending 60+ hours of research and testing the top prostate massagers on the market, Gadget Review awarded Best Overall Prostate Massager to Thor and Best Value Prostate Massager to Tomo.
Gadget Review used 5 factors when reviewing prostate massagers:
Price -- Is It A Good Value?
Shape & Size -- Girth & Length
Functionality -- Rotation & Vibration
Ease of Use -- Remote Control vs Manual
Battery Life & Recharge Time
They reviewed top prostate massagers from GIDDI, Aneros, Lelo, Nexus, and many more, and chose 10 products to highlight. After their thorough review, Gadget Review awarded Best Overall and Best Value Prostate Massagers to Thor and Tomo.
From Gadget Review on Thor:
"Thor is the best prostate massager out there, hands down. It delivered the most enjoyable and reliable orgasms among all the adult toys we tested. We love Thor because of the girthy bulge in its shaft, which is the largest among the prostate massagers we reviewed. Thor is 1.7 inches at its widest and gives a satisfyingly full sensation while remaining in place for amazing hands free stimulation. A waterproof design makes Thor nice to use in the shower and very easy to clean."
From Gadget Review on Tomo:
"Tomo is the best size, shape and price for beginner to intermediate users. With that said, our reviewers are very experienced and reported receiving incredible orgasms from Tomo. With a diameter of 1.25 inches at its widest and an insertable length of 3 inches, it will reach your prostate, providing a premium massage without making you feel too stretched."
How To Find The Right Prostate Massager
When it comes to prostate milking, finding the right prostate massager for you will come down to a lot of personal preferences. What size and girth you like, for instance, and whether you're new to anal play or an experienced user of prostate massagers.
Gadget Review's buying guides help consumers pick the right products for them. Their top tips will help you make the right choice. Learn more in their post, Gadget Review's In-Depth Buyer's Guide for Best Prostate Massagers.
To learn more about prostate massage in general and its many health and wellness benefits, check out our post, Health & Wellness Benefits of Prostate Massage. You can also download our Inclusive Guide to Prostate Massage. To purchase Thor, Tomo, or any of our other products, visit our Shop.
About Gadget Review
Founded in 2005, Gadget Review is an independent website that provides in-depth and hands-on reviews of gadgets, consumer technology, and electronics. With two editors and a dedicated staff, Gadget Review provides witty, thoughtful reviews for tech enthusiasts and everyday consumers, helping them make informed buying decisions. Each month, millions of people go to the Gadget Review website to find the best reviews on products and tips on living a more fulfilling life. Gadget Review helps consumers make important purchasing decisions for their next gadget, software, or product.