TOMO is an innovative prostate massager made for the man ready to experience explosive, mind-blowing orgasms, and the long term health benefits of prostate massage. Its two-headed design combines "come-hither" motion with powerful vibration for the most intense prostate massage.
Scroll down for real customer reviews and to learn more about what makes TOMO the best prostate massager.
EXPERIENCE
MIND BLOWING
PROSTATE MASSAGE

TOMO's dual-headed design combines powerful vibration with come-hither motion to produce the most pleasurable prostate orgasms.
The ergonomic shape, length and girth make this the best prostate massager for men of all shapes and sizes.
WHAT MAKES TOMO THE BEST PROSTATE MASSAGER?
---
---
---
A strong come hither motion provides targeted prostate stimulation. TOMO's come hither head automatically moves back and forth, simulating life-like prostate massage.
---
The ergonomically designed shape is comfortable to hold. An insertable length of three inches is ideal for direct prostate stimulation while a girth of 1.25 inches fits snug for men of all sizes.
---
TOMO is powered by a fully rechargeable lithium-ion battery. Enjoy up to 120 minutes of stimulation before TOMO needs a recharge. Only one hour of charging time for a full recharge.
---
Equiped with 9 powerful vibration modes and a 100% waterproof design. Enjoy TOMO in multiple modes, settings and surroundings. Waterproof design makes MOBY easy to clean.
Free 3-Day Shipping on all U.S. orders over $50 USD. Flat rate international shipping of $29.95, which includes Duties and Customs.
We respect your privacy and ship all orders in non-branded, discrete boxes or sleeves. No one will know what is inside.
Your order registers you for full GIDDI warranty coverage. This means we will replace faulty products for up to 1 year.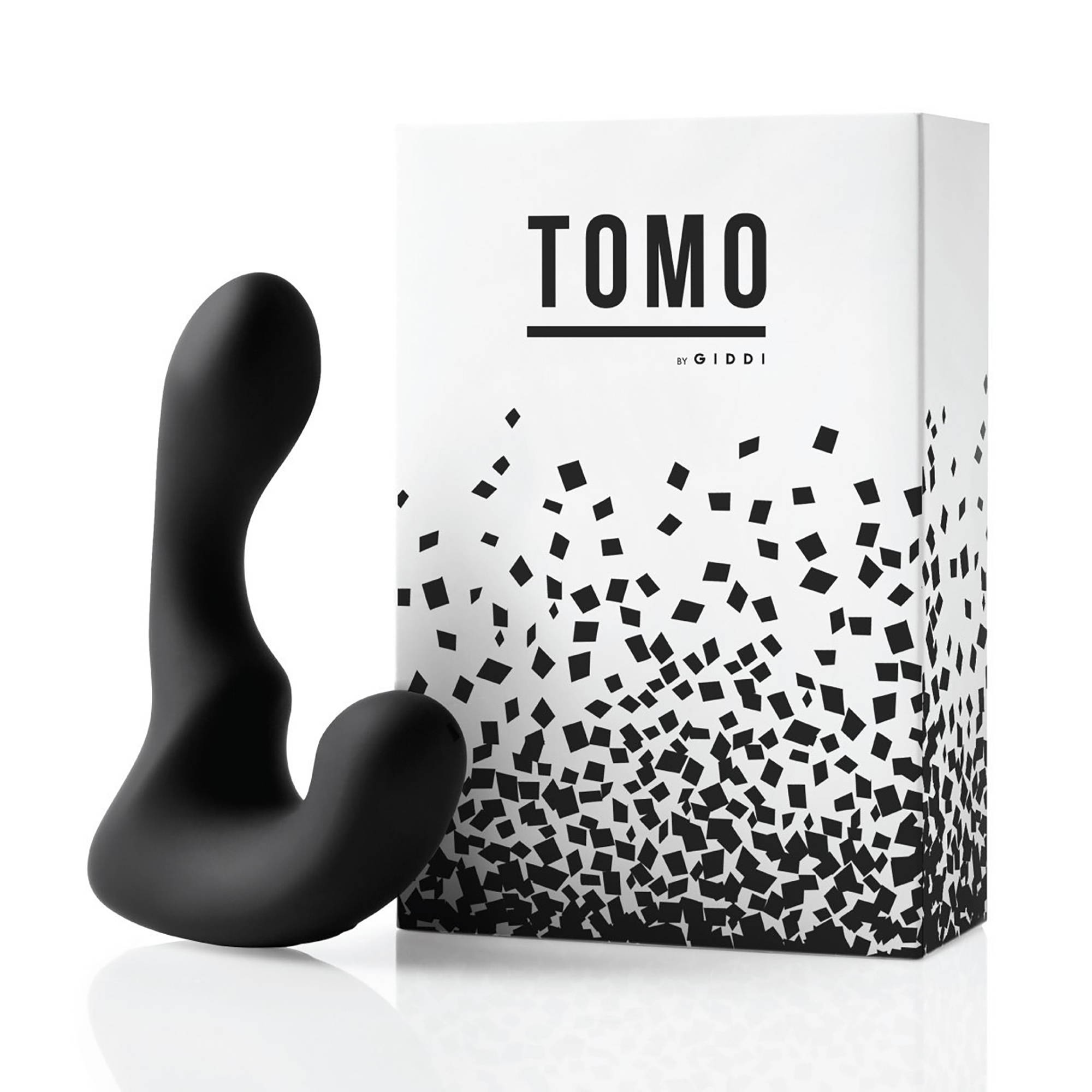 ---
Are you ready to experience mind blowing orgasms and the wellness benefits of prostate massage?
A classy and reliable couple's ring, MOBY fits comfortably on men of all sizes. The ring is a simple and fun way to enhance the sexual pleasure experience, for both you and your partner!
Free Discreet Shipping ( 2-3 Day Delivery )
GIDDI ships every U.S. order above $50 free of charge and international orders at a flat rate of $29.95, which includes Duties and Customs. Orders at mygiddi.com typically arrive within 2-5 working days via express carriers such as USPS or FedEx. All products are discreetly packaged with no direct mention of the nature of the products inside.
1-Year Warranty & 5-Year Guarantee
Ordering today registers you for full GIDDI warranty coverage. This means if you experience issues within 1-year of purchase, GIDDI will replace your product free of charge. In addition, if your product becomes faulty within 5-years, you will be entitled to 50% discount on www.mygiddi.com for the purchase of a new device (limited for one-time use only but can be applied up to 5 items in a single order).
The GIDDI website uses encryption technology to protect all personal information you may submit online. To safeguard your security, GIDDI does not store any credit card details. GIDDI will never disclose, sell or transfer any personal information provided by our customers to a third party, except as might be required by law.