We believe in a world
with sexual wellness for all.
No stigma. No judgement. No hate.
In support of the LGBTQ+ community, we are donating a portion of Pride Month sales to the Los Angeles LGBT Center . We are also committing to an annual Pride Month donation campaign to support the community now and into the future.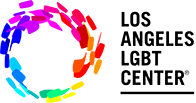 This commitment is part of our mission to promote and provide equal access to sexual wellness. Every human being deserves the benefits of sexual wellness without the fear of stigma, judgement, or hate. For those who have felt excluded, we hope to open the door and make you feel welcome to express your sexuality.
We stand with you.