Looking for something fun and exciting to add a little thrill to your sex life? In comes the art of Pegging. While it is not as subtle as other sexual practices, it is an art form. It keeps pushing boundaries as a relatively new practice to take the world by storm. It is credited with deepening trust, enhancing intimacy, and spicing up the bedroom for many, especially heterosexual men and women. Let's dive deeper into the world of Pegging, where it comes from, and how you can explore this practice in your bedroom. 
Pegging Meaning: What Exactly Is Pegging? 
The term 'pegging' came from the winning entry in a sex advice column by Dan Savage. Little did he know that his phrase would become a whisper between the sheets of seasoned lovers, a giggle on the girly group chats, and a rite of passage for many couples looking to delve into the world of genuinely intimate acts of breaking barriers and glorious orgasms. With no actual common name, Pegging became the preferred phrase to describe this private act. 
 When you think of pegging, think of anal sex, but fancy. Mostly, it is a heteronormative practice wherein a woman penetrates a man anally using a strap-on dildo. However, it has evolved beyond the most basic definitions and has become an inclusive practice that brings toe-curling pleasure while doing wonders for intimacy and trust in relationships. 
Breaking Barriers
This practice has evolved beyond gender norms - helping to break down the barriers between men and women, allowing LGBTQ+ couples to explore penetrative sex, and giving access to breaking down barriers between people. The equality that Pegging provides is tantalizing. This act allows for inclusivity to enter the bedroom. 
A thing to note about Pegging and LGBTQ+ couples is that it is not necessarily called Pegging; it is called normal sex in some bedrooms. Pegging is a word that almost exclusively applies to heteronormative couples where the woman penetrates a man. It does have a few exceptions to those owning the term and using it fully in their escapades. 
Further Reading: What is Heteronormativity?
The Benefits Of Pegging
Are there any benefits to Pegging? Well, you might not think there are many benefits to exploring the world of butt stuff. Whether you want to peg or want to be pegged, there are many different benefits to the practice for both your relationship and your sexual prowess. 
Explosive Orgasms - Most sexual acts are about the orgasm, the pleasure that is felt as you climax; well, for men, some of the most intense orgasms are from anal penetration despite the stigma attached to this. Many heterosexual men know that taint play and stimulating the perineum are great ways to achieve bigger and better orgasms. Pegging offers explicit prostate stimulation and stimulation of the anus and surrounding tissues. This makes for an explosive orgasm. 

Trust and Intimacy -  Trusting your partner wholly with this intimate act can bring you closer. The explosive and intense orgasms that can be achieved are the perfect recipe for oxytocin and serotonin release. Another factor to intimacy is it forces you to communicate whether you're the top or the bottom; you'll have to be able to talk to your partner and let them know where you are at and how you are feeling. 

Reversed Roles - Whether you are in a happy relationship where you are satisfied with the gender roles you play, peg or be pegged is an exciting role reversal that can add something new to the bedroom. 
Further Reading: The Importance of Reversed Roles
The Power Play Combo
Exploring new territories can be exhilarating and tantalizing and ultimately lead to some of the best sex you've ever had. Women who peg have described it as a powerplay that helps them explore different roles in the bedroom. While men that allow their girlfriends to penetrate them have described it as an intense orgasmic experience that is satisfactory in other ways.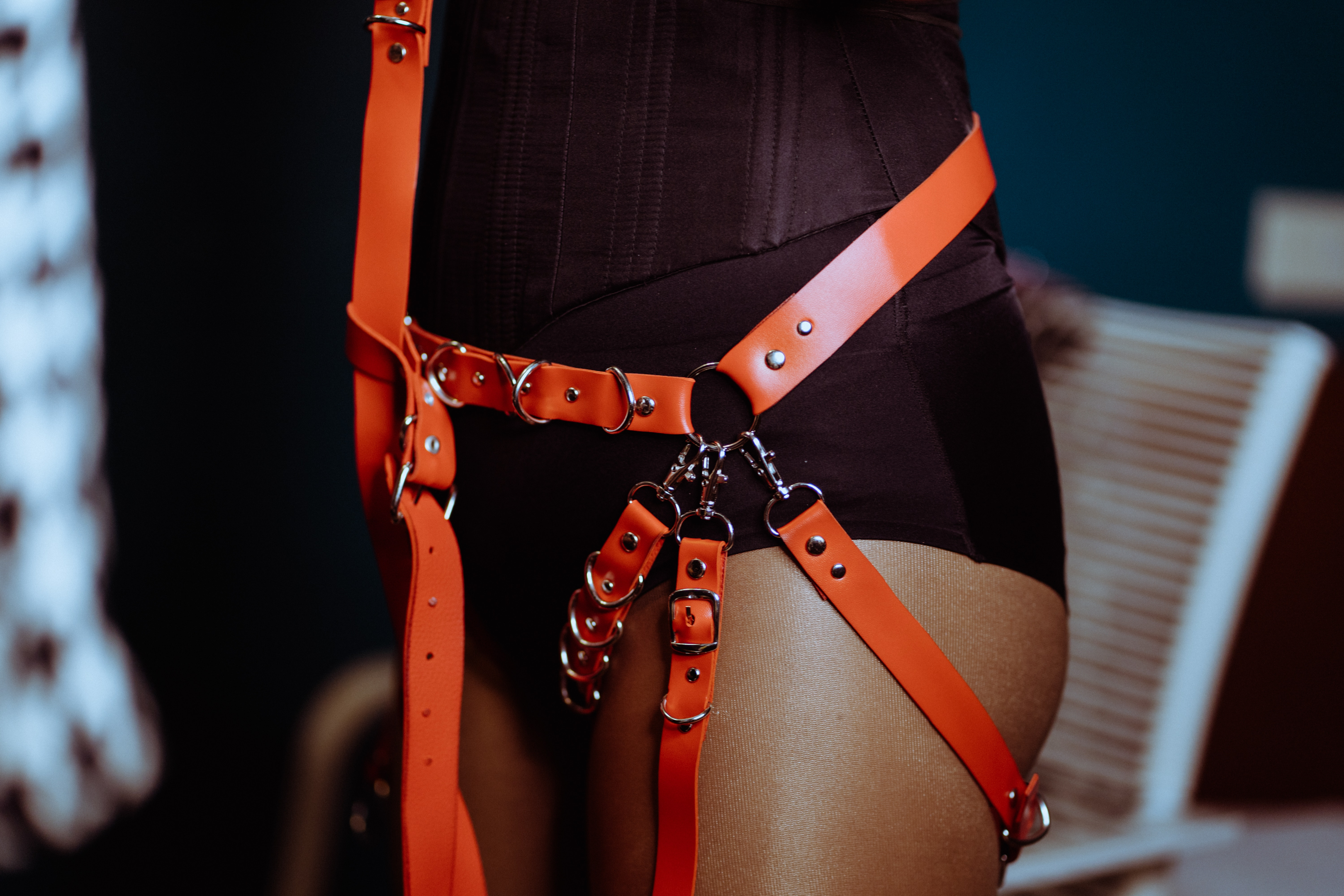 Topping your partner offers a unique power shift while bottoming is another power shift. In relationships, the power play is a dynamic many fear crossing into. 
Getting The Right Tools For the Job: The Strap-On-Dildo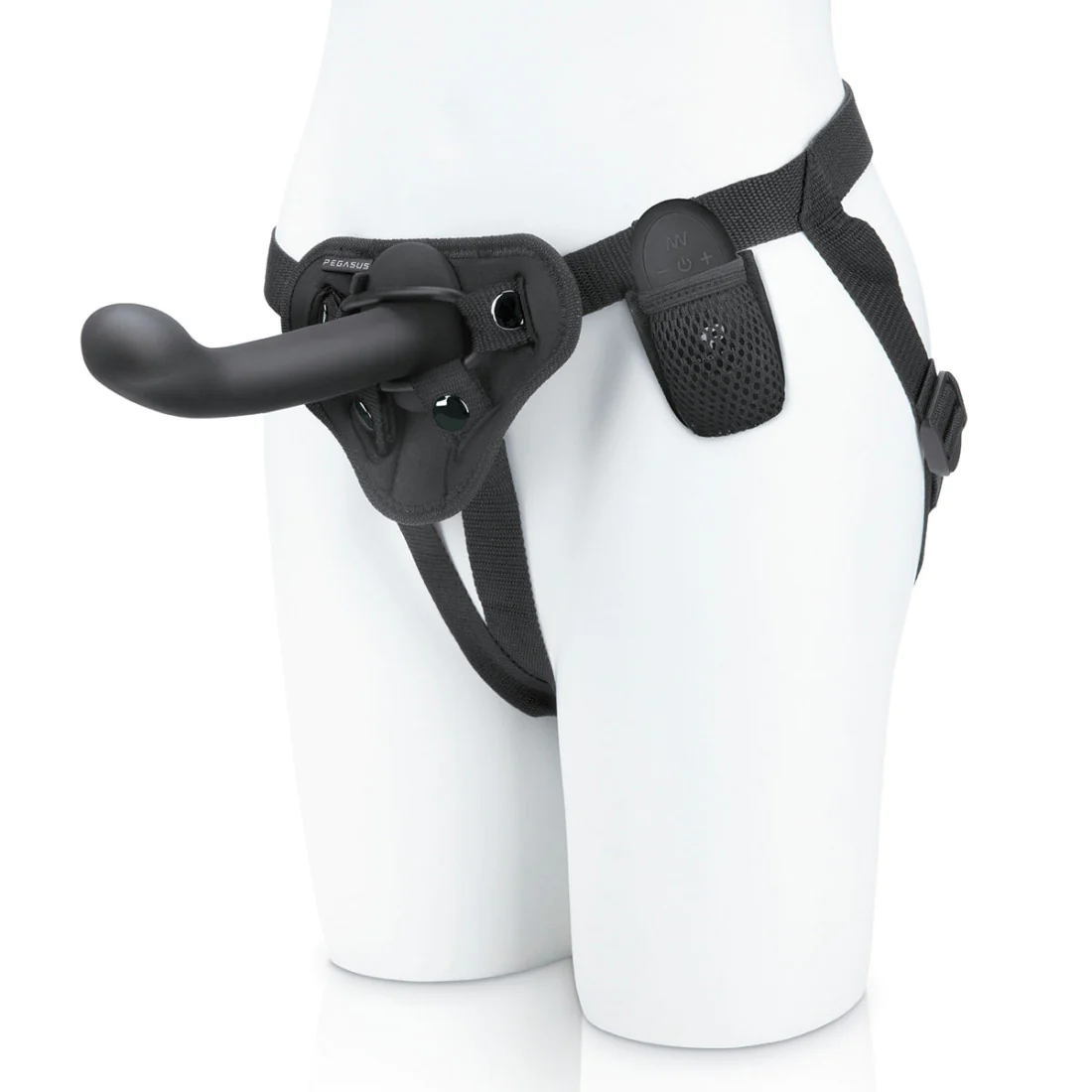 When it comes to pegging or getting pegged, it is vital to ensure that you choose the right tools for the job. Whether you are getting started with a prostate massager to ease into it or looking for the real deal. A strap-on dildo should be comfortable and fit perfectly. Choosing the right tool can make a world of difference when it comes to pleasure, comfort, and experience.  
Shop: Shop Our Strap On Dildo Here
Pegging FAQs: Everything You Need To Know
We will dive straight into a few of the most frequently asked questions; these questions shed a little light on every little detail you need to know about the art of Pegging. The question here is not to peg or be pegged. It is about how to do it safely so that it rocks your world the first time and continues to rock it. 
How Do Guys Prepare for Pegging? 
GO SLOW. Don't expect to jump straight into the world of Pegging. Whether you are giving or receiving, it is a practice that takes time and communication to cultivate. If you feel like you are ready to explore the pleasurable world of Pegging, talk to your partner about it. Expanding your sexual repertoire is called a practice for a reason. One of the most important parts of Pegging is prepping. Anal Training is crucial. Trust the process, even if it can be a little tedious; practicing safe pegging is critical to avoid getting hurt, especially since the tissues around the anus are so sensitive!
Related Article: How To Start Anal Training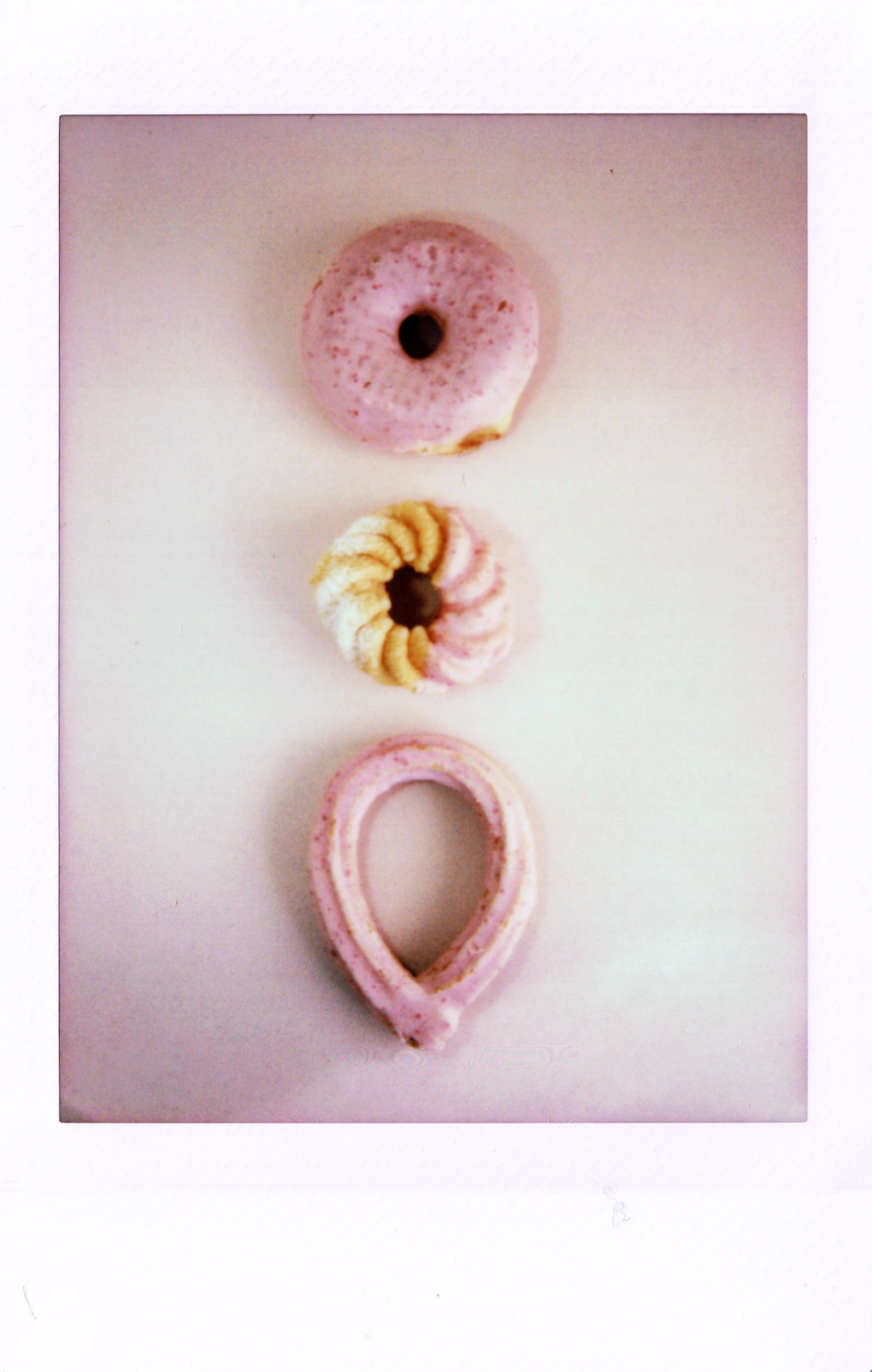 If you are right and ready to jump in, here's how. Get prepared by breaking down the stigma between you and your partner. Discuss the boundaries and where you may or may not be comfortable. If your partner is not into it - don't push it. Be prepared to accept it if your partner backs out or you don't like it after the first round. Shelf it for another time. 
Not every partner will like the idea of being penetrated. Prepare by looking into anal douching beforehand and making sure you have a clean space to work in; from there, you need tonnes of lube and your favorite setting.
Related Links: What is an Anal Douche, and Should You Use One?
How Common is Pegging; Statistics?
According to statistics from the NSSHB in 2010, more than 40% of men between the ages of 25 and 59 reported engaging in some form of insertive anal intercourse at some point in their lives. Women between the ages of 20 and 49 reported having anal intercourse in almost 40% of cases. While it's been at least 13 years since these statistics, the numbers have gone up, taking the world by storm. 
Want to dive deeper? Check out this study!
How To Ask About Pegging 
Discussing your interest in pegging your boyfriend or wanting to be pegged is essential. You must discuss this and whether you are ready to take the next step. Before grabbing a strap-on dildo, discuss whether your partner would be okay with exploring other butt play before diving into Pegging. Once you have explored a little, broach the topic of pegging. If you are a guy and want your girlfriend to explore your butt - ask. If you don't ask, you will never know. Surprisingly women are no strangers to throwing wayside to tradition and exploring alternative sex practices.
Is Pegging The Same As Anal Sex? 
Yes, but fancy! While it is still the same in many respects, it comes with a few extra toys and gadgets. It doesn't matter whole is topping and bottoming; all that matters is the satisfaction that comes with the act. 
Is There An Alternative Sex Act
Yes! Pegging is not the be-all and end-all. Whether you are a woman that pegs or a man interested in being pegged, it is always best to start slow. If you are curious about butt play, you might want to explore a little with alternatives before jumping right into pegging as a whole sexual practice. Prostate massage and milking are alternatives that can get you started on your butt-play journey.
Take a look at our range of massagers linked here
Pegging Aftercare
Aftercare is more than just the clean-up after the role in the hay. It is about checking in with your partner to ensure they feel happy, healthy, and content. Try jumping into a nice warm shower together and discussing your experience. This will help you both decompress and gives you space to discuss likes, needs, and dislikes - where you can improve and what you'd like to avoid in the future. It is vital to listen to your body and not go too far too fast - making it just as important to talk about the aftercare - there might be a little pain and tenderness.
Related: Anal Aftercare; 4 Must-Do Practices Post-Anal Play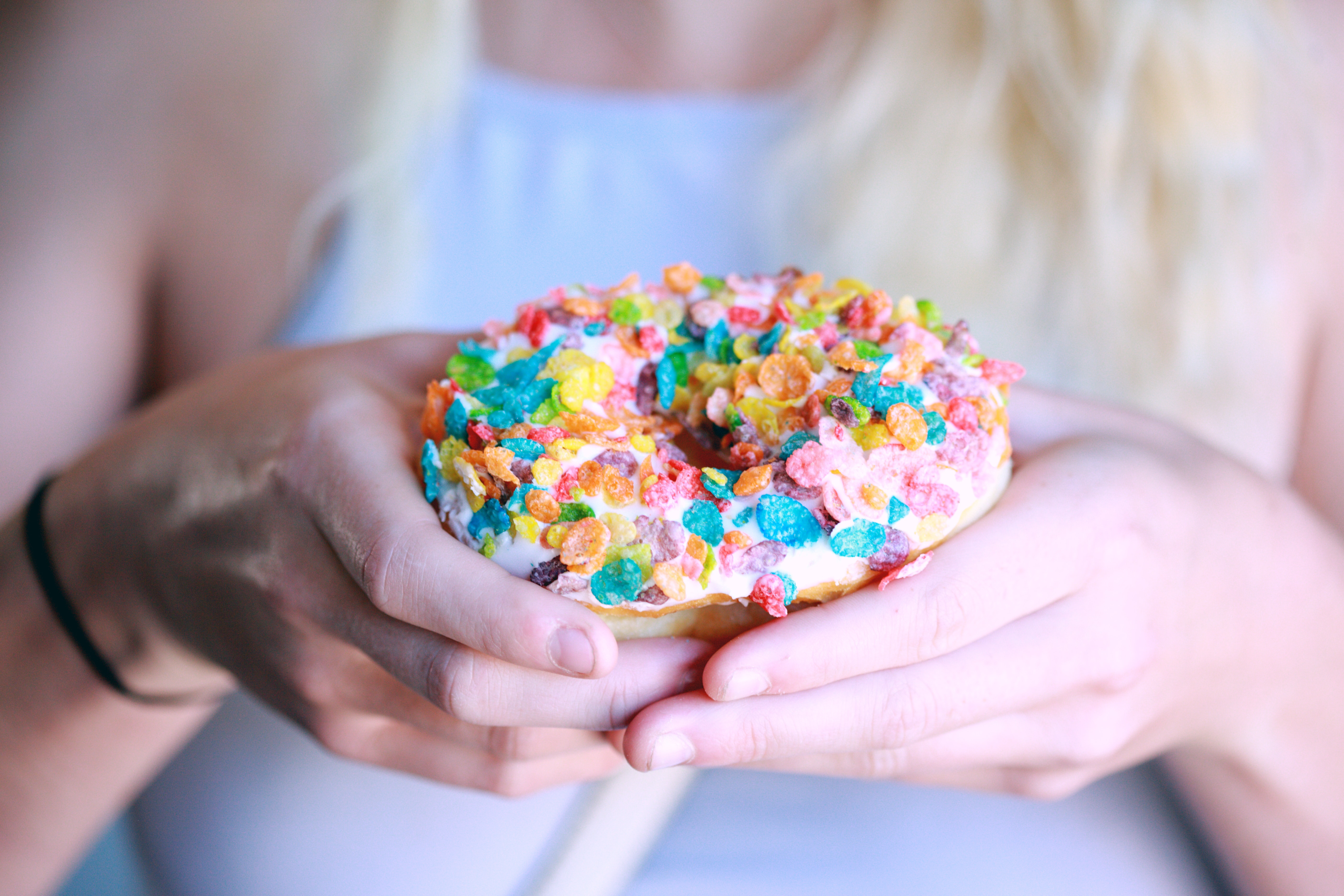 References: 
Resnick, A. (2021). What Is Heteronormativity? [online] Verywell Mind. Available at: https://www.verywellmind.com/what-is-heteronormativity-5191883.

news.wisc.edu. (n.d.). New study: Changing roles benefit men and women. [online] Available at: https://news.wisc.edu/new-study-changing-roles-benefit-men-and-women/.

Hess, K.L., DiNenno, E., Sionean, C., Ivy, W. and Paz-Bailey, G. (2016). Prevalence and Correlates of Heterosexual Anal Intercourse Among Men and Women, 20 U.S. Cities. AIDS and Behavior, 20(12), pp.2966–2975. doi:10.1007/s10461-016-1295-z.